TAMPA PREP FAMILIES AND ALUMNI SHARE THEIR EXPERIENCES
Want to know what current parents, students and alumni think about Tampa Prep?
To all of the faculty and staff at Tampa Prep,

I'd like to say thank you for prioritizing the children and their well-being throughout this pandemic. I can't begin to imagine the pressure you must have experienced this year, from our diverse opinions and from the radical changes to the approach to safely educating our children that have needed to occur during a time that's been hallmarked by so many unknowns. Everyone wants the best for our kids, and there have been no easy answers. It feels important to me during these times to remember to express my gratitude; I am incredibly appreciative of the thoughtfulness, calm, and steadfast commitment you have demonstrated when making decisions that affect not only our children but also their families and each of you and your families as well.

Dr. Elizabeth Jenkins,

mother of Emily '23 and Porter '21

The Kittredge Family

"Tampa Prep is the best decision we've made so far in terms of our children's education."


The Manthey Family

"Not only are the young adults getting a great education, but they're being taught how to be great world citizens as well."






The Hart Family

"It's the number one learning environment.
Academically there is no other."




The Mook Family

"It's the total package... you're not going to find another school that has what [Tampa Prep] has."


The Connors Family

"You feel valued as an individual, but at the same time you feel like you're part of this great community that's working together to create a great school environment."




Abby Sarmat, Class of 2021

"I've learned to surround myself with caring and loving people who make me smile more than I ever have."



Joel Greenbaum, Class of 2011

"Tampa Prep was critical in my preparation for
the course of my academic and professional careers."


Lt. Ariana Mosley, Class of 2015

"Tampa Prep is what really introduced me and showed me the full spectrum of possibilities."

Giancarlo Restrepo, Class of 2021

"Something special about Prep is the amount of inclusion and diversity the students and faculty support."


Lee Hower Class of 1996

"It was not only a great education, but really became a cornerstone for my college experience and my career, ultimately."
I was thinking about Joe Fenlon [Associate Head of School and Head of the Middle School]. I recently talked to him and I am reminded of the transformative impact that he had on my life. He made me understand that it is okay to go after what I want and dream big. I stand tall (and wide…lol) thanks to him. Forever grateful.
Elliott Charles '01 Athletic Director at Chicago State University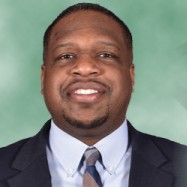 When I remember my days at Tampa Prep, I remember the teachers who cared about me. Tampa Prep teachers don't want to see a student fail, and they do everything they can to help. I also credit an alumni networking connection for my current project, Hall on Franklin. After graduation, I played basketball overseas and eventually I came back to Tampa looking to work while I applied to law schools. I started working at a company named Realnet that would buy and flip "ugly" houses to investors for a finder's fee. I ended up flipping over 150 houses before branching out and starting my own real estate firm. Ultimately, if you're finding houses for people you might as well finance the transaction, so I then started a mortgage company.
Jamal Wilson '93 Owner and Developer, The Hall Properties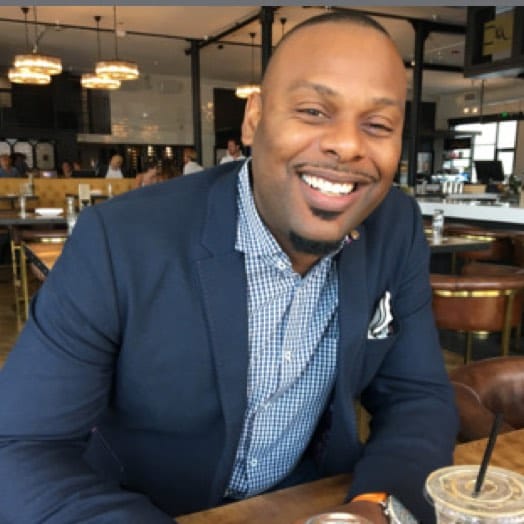 In high school minutes moved slower than molasses; now I blink and a half a decade is over. I donate to Tampa Prep because I'd give anything to go back to those painfully slow adolescent moments that truly mattered. I donate to Tampa Prep because this institution makes the most of every moment for each Terrapin. I donate so students can think beyond the correct answer; create masterpieces in clay, equations, melodies and test tubes; be themselves with confidence as they foster friendships; aspire to excellence through adversity and to go beyond the walls on West Cass Street with a sense of purpose. I donate to Tampa Prep because each of these five pillars provided the foundation for where I am today.
Grace Fredlake O'Bannon '09 East Coast Region Manager, Nutiva Inc.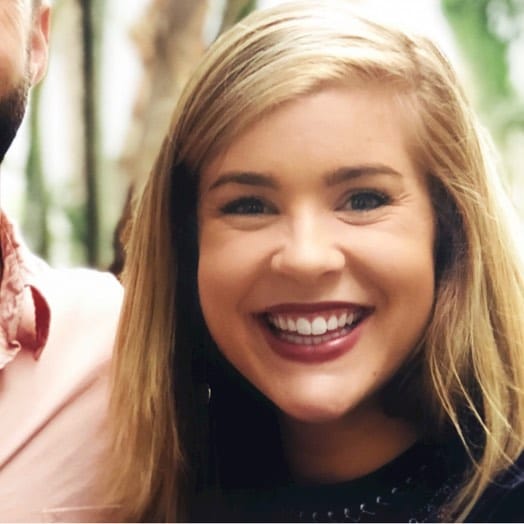 I first came to Prep as a student only a few years after we immigrated from Russia to the U.S., and we were still going through very rough times. My family was amazed that not only was I admitted but I received the financial assistance I needed. Tampa Prep gave me a good early push toward my career path as a college professor and researcher, for which I am grateful. While there are many great causes in the world, I've come to realize that education is the one closest to my heart. My donation to the Annual Fund will help today's Tampa Prep students achieve their goals.
Zak Mesyan '97 Associate Professor of Mathematics, University of Colorado, Colorado Springs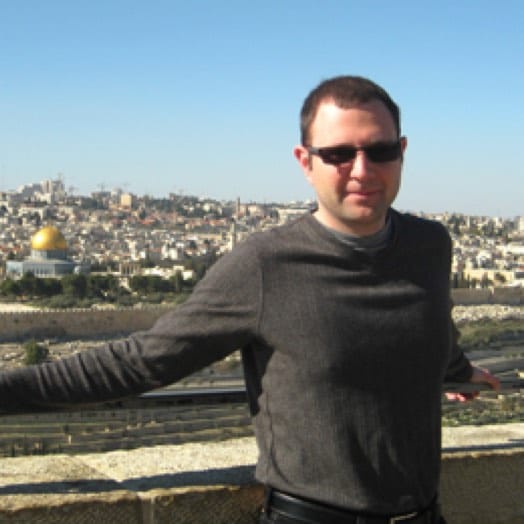 Even though I am no longer in Tampa, I give to Prep because I feel that the school and the coaches and teachers associated with the school gave a tremendous amount to me during a very formative stage of my life. Part of my experience was made possible by the donations of others. As time has passed, I have continued to realize how much value I received from my Tampa Prep experience and I feel that contributing what I can to help provide a similar experience for others is the right thing to do.
Steve Trundle '86 President and CEO, Alarm.com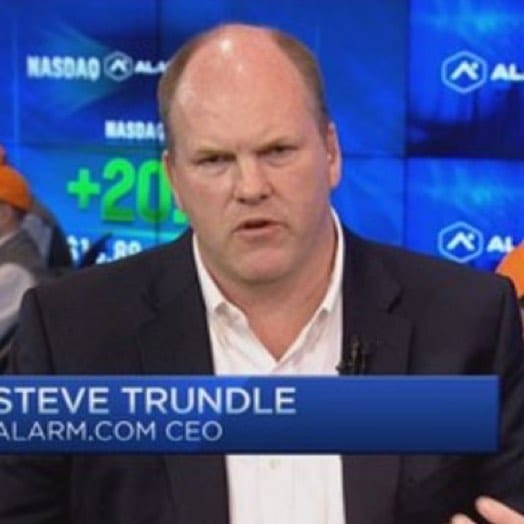 I have fond memories of friends and faculty from Tampa Prep and I believe the school prepared me well for college and beyond. I hope my contribution helps ensure the school can continue providing a rigorous, diverse and caring environment for many students in the future as well.
Jay Wiley, '96 Chief Marketing Officer, Vohra Wound Physicians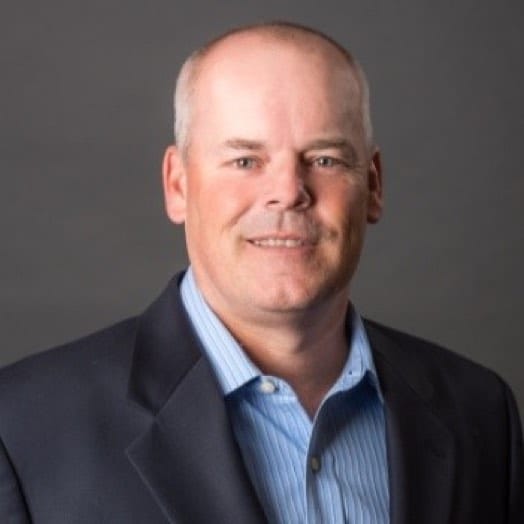 I love the variety of classes offered at Tampa Prep, I've taken everything from Forensic Science to Law! You never know what classes are going to inspire you most. Tampa Prep's location has made it easy for me to intern on various campaigns during the 2018 and 2019 election cycles. I cannot imagine what my life would be like if I had not met these people, because they have shaped who I am as a person.
Hope Guzzle '19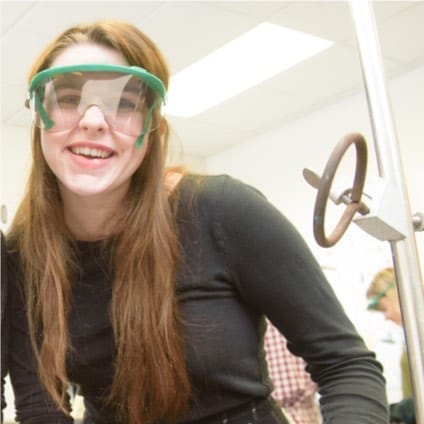 My time as a Terrapin changed the way I valued work ethic as a skill applied to not only sports and school–it's multidisciplinary.
Corey Perkins '15 University of Delaware Class of 2019 (Collegiate Athlete: Volleyball)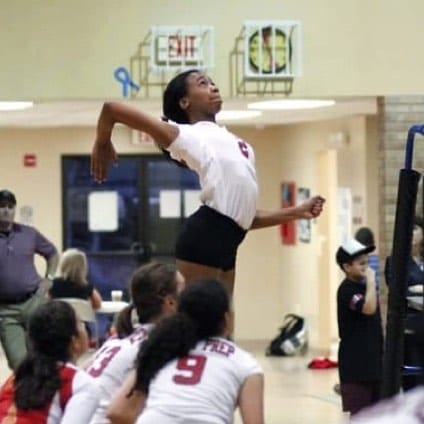 Some college preparatory schools prey on parents' desires to see their children get into the highest ranked schools. The college counseling professionals at Tampa Prep helped my kids find the best schools

for them.

Their focus was always on my daughter–not a ranking or a survey. Both of my daughters graduated from Tampa Prep prepared to succeed in college, one at the University of Florida and one at the University of Notre Dame. As I have watched their classmates enter and graduate from college, move on to higher degrees and successful professional careers, I marvel at the foundation of academic rigor and personal growth that Tampa Prep provided.
Laurel Fredlake Board Member, mother of Grace '09 and Hannah '15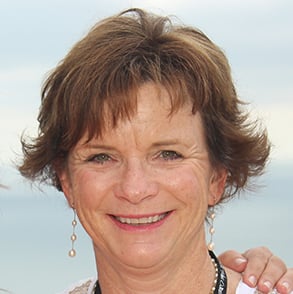 My time as a Terrapin changed my ability to write and speak. I used to have difficulty with expressing myself clearly. After the countless papers and declamations, translating my thoughts into conversation/paper seems like second nature. I understand the worth of words. Words are incredibly powerful. Not only are they used as a tool for opening doors (in the real world), but also, they are a true measure of the relationships we have in life. Effective communication is what keeps things working and makes it last. For that and many more reasons, I am proud of the education I received at Tampa Prep, because I finally found my voice.
Maureen V. Moore '17 University of Tampa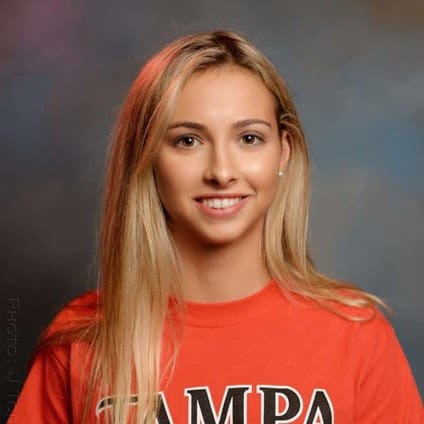 My time as a Terrapin changed the way I attack the work-life balance. Prep was always academically demanding but at the same time, they supported all of my athletic goals. I don't think I could have been successful as a college student-athlete without having the experience at TP where I learned how to balance school, swimming and my personal life.
Chelsea Nauta '07 University of Georgia Swim Team